|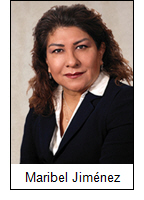 Las Vegas, NV – October 2023 / NewsmakerAlert: Trinity Resort Services, which provides a comprehensive range of world-class services to the vacation ownership industry, including financial, reservations, and contact center services, has reported increased success in managing loans performance.



According to Maribel Jiménez, Trinity Vice President/Operations, "Our ultimate goal is to convert delinquent portfolios into healthy ones, ensuring our clients' success and financial stability. With my more than two decades of experience in customer service and loans and maintenance fee collections, I can attest to the significance of client-centricity in any successful business. It is this philosophy that drives our team's passion for continuous improvement and pushes us to deliver top-notch results consistently."

Trinity's efforts, coupled with a deep understanding of all sizes of businesses, allows them to customize their approach for each client. They thoroughly study and learn from their clients, identifying opportunities for improvement and enhancement within their processes.

A snapshot of current accounts loans collections performance reveals the success of the Trinity Team's impressive results with only 5 months transition from coming onboard with Trinity.




As the company's leader of Operations, Maribel says she is "honored to work with a team that embraces challenges, empowers change, and drives tangible and impressive outcomes for our clients."

For more information about how Trinity Resort Services works with clients to give them peace of mind and a strong bottom line, visit the website, email or call 702-747-7011.

Trinity Resort Services
When you choose Trinity Resort Services (www.TrinityResortServices.com), you are selecting an energetic team who understands the complexity of the vacation ownership/timeshare industry. In 2018, we opened our doors with a combined 70 years' experience of delivering world-class service, particularly in Mexico and the Caribbean. We are a multi-lingual, experienced team of customer service professionals who understand your business and ease your work load so you can concentrate on quality vacation experiences for your members. Our philosophy focuses on People, Processes and Systems. These three pillars are the core of who we are and how we deliver Peace of Mind to our clients.

Media Contact:
Georgi Bohrod Gordon
760-803-4522

Trinity Resort Services Contact:
Odilia Guiant
619-200-1258